Pianist Sandra Shen to perform Nov. 7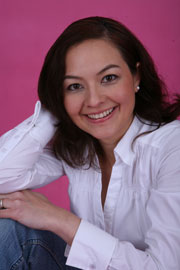 Furman University's Sound Quality Concert Series presents pianist Sandra Wright Shen in concert Thursday, Nov. 7 at 8 p.m. in Daniel Recital Hall on the Furman campus.
The concert is open to the public. Tickets are $12 for adults, $10 for seniors and $5 for students.
Shen, Furman Distinguished Visiting Professor of Music, has been described as a classical "pianist of the first order." She will perform pieces by Bach, Mozart, Chopin, Xiao and Rachmaninoff.
Shen has appeared at the Kennedy Music Center in Washington, D.C., the Chicago Cultural Center, Monte Carlo Opera House, the Frankfurt Cultural Center in Germany, the Forbidden City Concert Hall in Beijing, and the Taiwan National Concert Hall.
Shen received first prize in the 2012 International Piano Competition of France. She also won first prizes in the 1997 Hilton Head International Piano Competition, the Mieczyslaw Munz Piano Competition, the Taiwan National Piano Competition, and won the Peabody Frances M. Wentz Memorial Prize.
She has recorded three CDs, debuting with Rachmaninoff's 3rd Piano Concerto. Shen received her bachelor's and master's in piano performance from the Peabody Conservatory under Ann Schein.
Mixing music and philanthropy, Shen has played benefit concerts for disaster victims, foster children, and music education. An ambassador of classical music, Shen filmed a four-part series titled "The Movements of the Master Pianists" for Hong Kong TV. She also hosted a classical radio program in Taiwan.
A Steinway Artist, Shen currently teaches at the Brevard Music Institute (Brevard, N.C.), and previously taught at Southern Illinois University.
For more information about the event, contact the Furman Music Office at 864-294-2086.
Contact Us
Clinton Colmenares
News & Media Relations Director