Orchestra and Oratorio Chorus to perform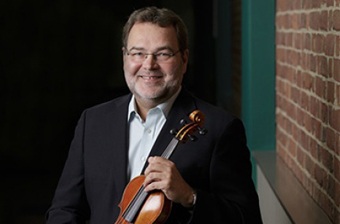 The Furman University Symphony Orchestra and Oratorio Chorus will present a concert Friday, April 19 at 8 p.m. in McAlister Auditorium on campus.
"Unfinished Masterpieces," is a Sound Quality Series performance and is part of Furman's Cultural Life Program. Tickets are $12 for adults, $10 for seniors and $5 for students.
Conducted by Furman's Thomas Joiner, the concert features unfinished masterworks by Schubert and Mozart performed by the Symphony Orchestra, Furman Singers and Chorales, and student vocal soloists.
Schubert's Symphony No. 8, also known as the "Unfinished," is considered a pivotal work at the dawn of the romantic era of symphonic music. Mozart's Requiem, composed just weeks before his death, paints vivid scenes of the journey of the human soul to the eternal light.
Soloists for the masterworks are:
Jessie Barnett ('16) mezzo-soprano, Greenville
Grace Bernardo ('14) mezzo-soprano, Newberry
Antonio Edwards, Jr. ('14) baritone, Greenwood
Grace Gilday ('13) soprano, Kensington, Md.
Jacob Gordon ('13) tenor, Lexington, N.C.
Caleb Hopkins ('13) baritone, Greenwood
Ben Keiper ('14) baritone, Greenville, N.C.
Bryce McClendon ('15) tenor, Greenville
Heather Mentz ('14) soprano, Mechanicsville, Va.
Alicia Russell ('16) mezzo-soprano, Asheville, N.C.
Morgan Voke ('14) soprano, Mount Pleasant
Andrew Wear ('13) tenor, Huntsville, Ala.
For more information about the concert, call the Furman Music Office at 864-294-2086.
Contact Us
Clinton Colmenares
News & Media Relations Director