Grant from ARC supports poverty studies internships
DECEMBER 1, 2012
by Tina Underwood, Contributing Writer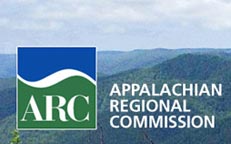 It's a vexing problem with seemingly no viable solution and no end in sight. Poverty in America – a scar on our nation's landscape that runs as deep as the hurt caused by hunger, homelessness and joblessness. Mere steps from campus is harsh evidence of the more than 15 percent of Greenville County residents living at or below the poverty line, or the one in four children in our area subjected to poverty.
Reaching beyond the dire statistics, Furman Poverty Studies students (PVS) are working to broaden their understanding of poverty by working directly with people living in it. Supported by a $40,000 grant from federal agency Appalachian Regional Commission along with matching funds, Furman PVS interns will continue in their service to scores of nonprofits in Greenville County. Free Medical Clinic of Greenville; United Ministries; Triune Mercy Center; Ready for Reading; Frazee Dream Center; YouthBase; North Greenville Food Crisis Ministry; and Greenville Area Interfaith Housing Network (GAIHN) are just some of the agencies that benefit from interns' time and talents.
The ultimate goal of the grant is to increase job opportunities and per capita income in Appalachia to help bring incomes in line with the nation. Among other expenses, the two-year investment covers small stipends for some 15 PVS interns who spend eight weeks in summer working full-time with individuals and families living in poverty. They work in homeless shelters, soup kitchens, health clinics, food pantries, and literacy and afterschool programs. Between summer internships and service learning courses taken during the school year, PVS students contribute nearly 10,000 hours annually to support the missions of poverty alleviation and prevention agencies.
The PVS minor, now in its fourth year, was originally funded by a generous grant from the Bridgeway Foundation which helped catapult the minor to the largest on campus with about 50 students in the program.
While PVS interns fill a vital role providing critical labor to cash-strapped agencies, students also benefit by witnessing first-hand the everyday plight of the people they serve, and learning about various approaches to stemming poverty. Furman PVS program co-founder and chair David Gandolfo says students go from knowing about poverty to understanding what life is like for those they serve, and the complex tangle of circumstances that lead to poverty. Director of internships Susan Zeiger says, "We want poverty to no longer be an abstraction, we want students to learn from and remember the stories of those living in poverty."
Gandolfo says the program changes lives and even career aspirations of the students who participate. "When we graduate educated, talented, creative and energetic adults who have decided to put their time and effort into poverty alleviation, we have made an indispensable contribution."
Contact Us
Clinton Colmenares
News & Media Relations Director