Bridges to a Brighter Future cited in national study on top college access programs
APRIL 25, 2012
by Tina Underwood, Contributing Writer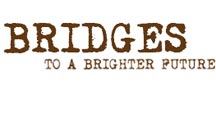 GREENVILLE, S.C.—Furman University's "Bridges to a Brighter Future" program is one of 10 college access programs cited in a national independent study, "A Blueprint for Success: Case Studies of Successful Pre-College Outreach Programs."
The study provides an in-depth look at how 10 programs in the U.S. became and remain successful in helping youth prepare and go to college.
The report is underwritten by the Educational Policy Institute, a Washington, D.C.- based corporation whose mission is to "expand educational opportunity for low-income and other historically underrepresented students through high-level research and analysis."  The TG Public Benefit Program also supported the effort.  The other nine programs cited are:
Bottom Line, Boston, Mass.
Breakthrough Saint Paul, St. Paul, Minn.
The Boys Hope Girls Hope – The College Road, Bridgeton, Mo.
College Bound St. Louis, St. Louis, Mo.
College Track, Oakland, Calif.
Education is Freedom, Dallas, Tex.
Foundation for a College Education, East Palo Alto, Calif.
Hispanic Youth Institute, Washington, D.C.
The Partners Program, Oakland, Calif.
Furman's Bridges to a Brighter Future is a college access and academic enrichment program for Greenville County high school students who have great academic potential but face difficult and challenging circumstances.  The program equips the students with the tools and support needed to graduate from high school, enroll in post-secondary education, and graduate with a post-secondary degree.
The Bridges program has received numerous awards, including the 2009 Excellence in Summer Learning Award from the National Center for Summer Learning.  It also has been featured in Essence Magazine and on the U.S. Department of Education television program, "Education News Parents Can Use."
"Blueprint for Success" can be downloaded here.  For more information about Bridges to a Brighter Future, contact program director Tobi Swartz at 864-294-3135 or tobi.swartz@furman.edu.
Contact Us
Clinton Colmenares
News & Media Relations Director