News from around the
lake and beyond
Furman News
Furman Theatre presents "Doubt, A Parable"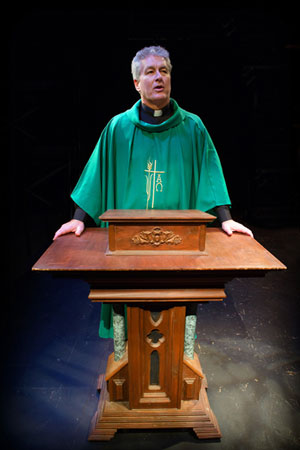 Furman University Theatre will present "Doubt, A Parable" by John Patrick Shanley Thursday, Feb. 7 through Saturday, Feb. 9 at 8 p.m. and Sunday Feb. 10 at 3 p.m.; and again Wednesday, Feb. 13 through Saturday, Feb. 16 at 8 p.m. in the Furman Playhouse.
The production is open to the public. Tickets are $16 general admission, $13 for seniors and $8 for students.
Walnut Street Theatre (Philadelphia), America's oldest theatre, offers this synopsis:
Did he or didn't he? Where's the proof? A seed of doubt is sown. Winner of the Pulitzer Prize and Tony Award for Best Play and filmed in 2008 with Meryl Streep and Philip Seymour Hoffman, "Doubt" is a mesmerizing, suspense-filled drama that will keep you on the edge of your seat. Sister Aloysius Beauvier believes in restraint, self-control and a rigid dedication to discipline. When she learns Father Flynn has taken a special interest in a troubled altar boy, she becomes suspicious of his progressive, engaging attitudes. Something must be done.
Furman theatre professor Rhett Bryson directs the play. Furman computer science professor Kevin Treu plays Father Brendan Flynn, Sister Aloysius Beauvier is performed by Caroline Davis '13, Sister James is played by Lizzie Dockery '16, and Regina Wells '16 is cast as Mrs. Muller.
For ticket information and reservations, call the Theatre Box Office at 864-294-2125.
Contact Us
Clinton Colmenares
News & Media Relations Director