Furman, Trees SC host Arbor Day event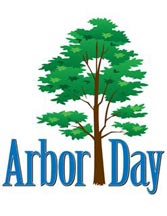 NOVEMBER 27, 2012
by Tina T. Underwood, Contributing Writer
Furman University's David E. Shi Center for Sustainability and Trees SC will host an Arbor Day celebration on campus Friday, Nov. 30 from 2 to 4:30 p.m.
The events begin at the Henderson Greenhouse (located by the Townes Science Center) with remarks by several speakers and a ceremonial planting of a Swamp White Oak.
Furman biology professor Joe Pollard will open the celebration with remarks about trees and sustainability. Jimmy Walters of the South Carolina Forestry Commission, the South Carolina sponsor of Tree Campus USA, will present a plaque to Furman marking its fourth year to be named among universities meeting core standards for sustainable campus forestry. Speaking on behalf of Trees SC will be Drew Smith, superintendent of grounds for the City of Greenville and Trees SC board member. The Swamp White Oak will then be dedicated and planted.
To rally student support for Arbor Day, the Shi Center has a number of activities lined up. On the Furman Mall, tree climbing demonstrations will be led by Schneider Tree Care whose representatives will be on hand to help 10-12 students scale trees. Also part of the festivities will be mass leaf raking and requisite leaf pile jumping along with acorn collecting and planting. Saplings grown from the acorns will be available for students to take home as they wrap up the 2013 spring semester.
Trees SC is a non-profit organization that promotes the stewardship of South Carolina's urban and community forests. Through educational programs and awareness campaigns, Trees SC works to extend the collective knowledge and awareness of the value, management and wise use of trees; facilitate information exchange concerning the management of urban and community forests; and encourage citizens to take an active interest in the care and management of urban and community forests.
For more information about the event, contact Cassie Klatka in the Shi Center for Sustainability, 864-294-3655, or cassie.klatka@furman.edu.
Contact Us
Clinton Colmenares
News & Media Relations Director