News from around the
lake and beyond
Furman News
Can we make our schools safe?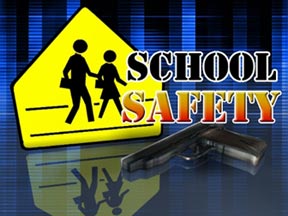 GREENVILLE, S.C.—"Can We Make Our Schools Safe and Violence Free?" will be the topic of a panel discussion at Furman University Wednesday, April 10 at 4:30 p.m. in the Watkins Room of Trone Student Center.
The CLP event, co-sponsored by the Furman Education Department, College Democrats and College Republicans, is free and open to the public. A question-and-answer session will follow the panel discussion.
The panelists will discuss the challenges of providing a safe and secure learning environment in today's schools. That includes the pros and cons of guns and armed personnel in schools, the process of diagnosing mental illness and accessing treatment, and restraints of Second Amendment rights within the school environment.
Panelists include Furman president Rod Smolla; Betty Bagley, Anderson School District Five superintendent; and Travis Johnson, social worker with the School District of Greenville County. Danielle Vinson, professor and chair of Furman's Political Science Department, will serve as panel moderator.
"Following the tragic shooting in Newtown, Conn., we felt it was an appropriate time to bring the complexities of school safety and school violence to the attention of our students," said Furman education professor Lorraine DeJong.
Smolla is nationally recognized as a scholar, teacher, advocate and writer, and is one of America's foremost experts on issues relating to freedom of speech, academic freedom and freedom of the press. Prior to coming to Furman, he served as dean of the law schools at the University of Richmond and Washington and Lee. He is a graduate of Yale University and Duke University Law School, and is a frequent media commentator and author of numerous books.
Bagley has served as superintendent of Anderson District Five for the past 13 years and previously served as superintendent in Bamberg School District One. She was named 2008 State Superintendent of the Year by the South Carolina Association of School Administrators and currently serves as a member of the Association's Executive Board. Bagley earned her Ed. S. from The Citadel and master's degrees from The Citadel and Clemson University.
Travis Johnson, a licensed master social worker, serves 13 elementary schools, four middle schools, three high schools and two student centers in Greenville County. He previously worked at Piedmont Mental Health Center. The School District of Greenville County is the largest public school district in South Carolina, with more nearly 72,000 students in 100 schools.
For more information, contact Furman's Education Department at (864) 294-3083.
Contact Us
Clinton Colmenares
News & Media Relations Director