A look back at Civil Rights in Greenville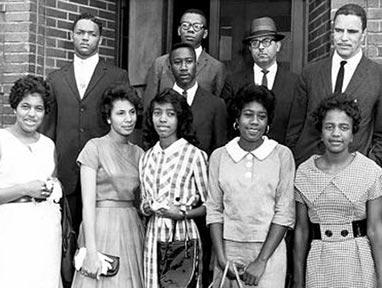 On Wednesday, Feb. 27, Furman University will host a special screening of a half-hour program produced by WSPA-TV that takes an in-depth look at the Civil Rights efforts that took place in Greenville during the 1960s.
The CLP event, "A Look Back: A Screening of WSPA's UpFront," will begin at 7 p.m. in McEachern Lecture Room of Furman Hall.  It is free and open to the public.
Furman partnered with WSPA-TV to help produce the program that examines the important role that Greenville played during the Civil Rights movement.  In addition to conversations with local leaders who were instrumental in the movement, the program features interviews with Furman professors Sean O'Rourke (communication studies) and Courtney Tollison (history).  Furman students Jayde Barton, Courtney Thomas, Reagan Thompson and Lena Pringle also provided interviews.
The program includes a conversation with Diane Nash, a Civil Rights champion who helped organize the Freedom Riders as a college student in the 1960s and who spoke on the Furman campus in January.
The program will air on WSPA-TV Thursday, Feb. 28 at 8:30 p.m.
For more information, contact Furman's News and Media Relations office at 864-294-3107.
Contact Us
Clinton Colmenares
News & Media Relations Director