Everything's coming up roses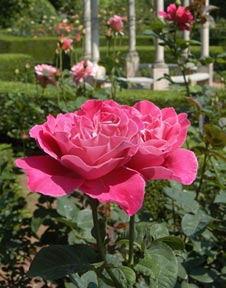 Since the Furman campus is widely considered to be among the most beautiful in the nation, it comes as no surprise that Sheree Wright, senior grounds keeper at the university, was invited to write a column for American Rose magazine.  Wright's article for the January/February issue instructed beginners on how to prepare the soil for their rose gardens, and she will write the Beginner's Column for the rest of the 2013 issues.
Wright's duties at Furman include taking care of the Asia Garden and the Place of Peace, and helping with the care of the Rose Garden. She is an American Rose Society Master Rosarian, a member of the Garden Writers Association, and a South Carolina Master Gardener.
Contact Us
Clinton Colmenares
News & Media Relations Director