Michigan professor to speak April 8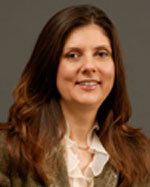 Betsey Stevenson, professor from the University of Michigan's Gerald R. Ford School of Public Policy, will speak on the Furman University campus Monday, April 8 at 3:30 p.m. in Watkins Room of the Trone Student Center.
Her talk, "Subjective Well-Being, Economic Growth, and Inequality: What Do We Know?" is free and open to the public. It is the American Enterprise Lecture sponsored by Furman's Department of Economics, and is part of the university's Cultural Life Program.
In her address, Stevenson will examine the relationship between subjective well-being and important measures of economic growth such as per capita income and income inequality.
In addition to serving as professor of public policy, Stevenson is also a research associate with the National Bureau of Economic Research, a fellow of the Ifo Institute for Economic Research in Munich, and serves on the board of directors of the American Law and Economics Association. She served as the chief economist of the United States Department of Labor from 2010 to 2011.
Stevenson is a labor economist whose research focuses on the impact of public policies on the labor market. Her research explores women's labor market experiences, the economic forces shaping the modern family, and the potential value of subjective well-being data for public policy.
For more information about the event, contact Furman's News and Information Office at 864-294-3107.
Contact Us
Clinton Colmenares
News & Media Relations Director