Rugby Scholarship Fund Established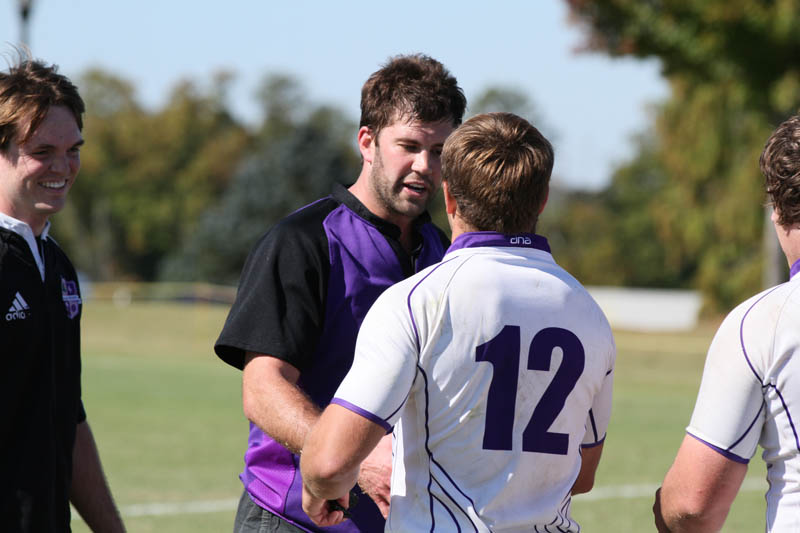 In 2008, Furman rugby alumni and friends funded the construction of a small rugby stadium on campus.
Now, that same group is working with the university on a larger, more significant project: rugby scholarships. Over the next four years this group of rugby alumni and friends hopes to provide tuition assistance for about 20 rugby student athletes through the Furman Rugby Scholarship Fund.
The Furman Men's Rugby Team, founded in 1998, has been Furman's most successful and popular club sport.  Founded and coached by John Roberts, who also serves as communications director in Furman's Department of Marketing and Public Relations, the program has compiled a 163-59-1 record.  The Paladins have collected three Division III national championships and five Rugby South Championships.
Last year, the Paladins were promoted to Division II and compete in the newly formed Southern Rugby Conference.
College rugby is governed by USA Rugby, not the NCAA, and the Furman Rugby Team will continue to operate under the arm of the university's student life division.
Rugby is among the fastest growing sports in the nation. There are more than 500 men's rugby college teams in the U.S.  High school rugby is the fastest growing segment of the sport in the U.S.  The number of male high school rugby teams has tripled during the past six years.
According to a study conducted by Rugby Magazine (December, 2010), there were 436 male high school clubs in 2004.  Today, there are more than 740.  Most of the clubs are in the Midwest (203), South (115) and Northeast (96) and West (90) regions.  In South Carolina, six youth teams have been added over the past few years.
Coach Roberts hopes to have his first rugby recruiting class of five students enrolled for the 2013-14 school year. The program plans to add five rugby recruits each year while continuing to draw players from the university's male student body.
"We are currently known as one of the top small-college programs in the nation," says Coach Roberts.  "These gifts, in time, will propel our program's reputation and help us be among the top college programs period."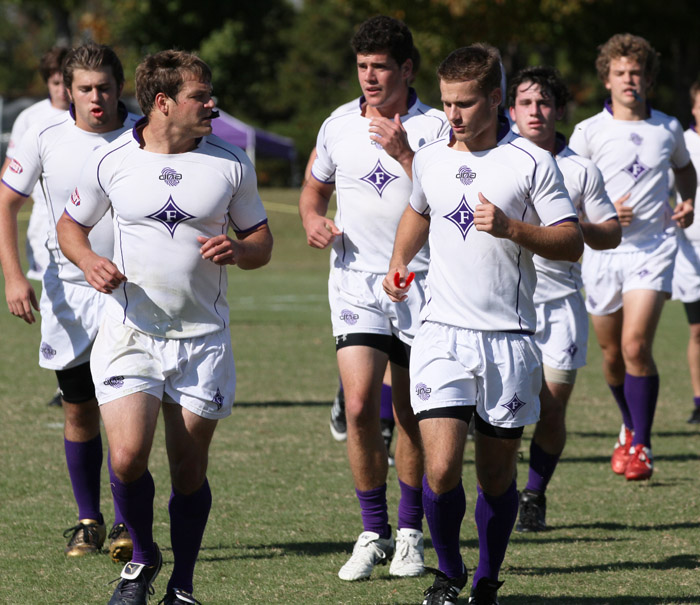 The Paladin Rugby Team plays in a dedicated rugby stadium, which is located adjacent to Paladin Stadium. In 2008, university trustees voted to name the field in honor of Roberts.
Furman is a private, undergraduate liberal arts college of 2,700 students located in Greenville, S.C. The school is noted for its rigorous academic program and strong faculty, and its 750-acre campus is widely recognized as one of the most beautiful in the nation. The university has a chapter of Phi Beta Kappa and ranks among the nation's top colleges in the number of National Merit Scholars enrolled.
For more information, contact John Roberts at 864.294.2187 or visit the Furman Rugby Webpage at <furmanrugby.com>
Contact Us
Clinton Colmenares
News & Media Relations Director