News from around the
lake and beyond
Furman News
Kenyan student reflects on terrorist attack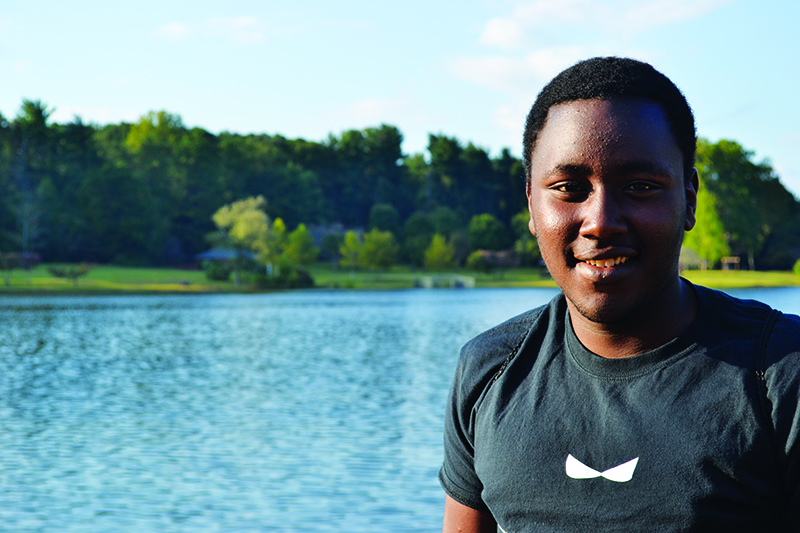 In the United States, September 21, will be remembered as just another Saturday. However, for freshman Patrick Musau '17, it will never be forgotten.
On this day, the Westgate Mall in Nairobi, Kenya came under siege by terrorists and was held until Tuesday. During the siege it was estimated that 137 died and many more were wounded. All of this happened just minutes away from where Musau's family and friends live.
"I woke up Saturday morning to a text from my sister telling me that I should check the news," Musau remembers. "I was surprised, that's where all my friends and I used to hang out."
An international student from Narobi, Kenya, Musau and his friends had gone to see a movie at the same mall just weeks before the attack. It was where he had spent time after school just having fun, but after the attack Musau said, "Everything stopped in Nairobi…it was scary."
Many of the people nearby were deeply impacted by the attacks. "As I was watching footage from the attacks on TV, I saw a few people I went to driving school with running out of the building," said Musau.
Luckily, all those that he knew had been impacted are safe and he has been in constant contact with family members and friends from the area.
"The attack was really well planned," Musau said, and also mentioned that some stores within the mall had been used to store ammunition beforehand. "This was the first terrorist type thing that has happened near home. It's interesting to think…what if I had been home."
The Kenyan terrorist attacks were not only a wake-up call to Kenyan security officials but also to students like Musau.
Musau, who plays on the Furman rugby team,  came to Furman after having heard about it from a classmate, Hyeri Song '16.
Although he knew he would be far from home, Musau wanted to experience life outside his country. The small private school he graduated from has also traditionally had strong ties to Furman.
Contact Us
Clinton Colmenares
News & Media Relations Director