Greer standout selects Furman
Zach Roberts, a senior at Riverside High School and member of the Greer Spartans Rugby Club, will enroll at Furman University in the fall where he will play rugby. Roberts, who has played fly-half for the Spartans since his freshman year, founded the Spartans in 2010.
He was the team's most valuable back and leading scorer his sophomore year. Last year, he was a member of the Rugby South Carolina U-17 all-star team. He was also selected as a member of the Georgia U-19 all-star team.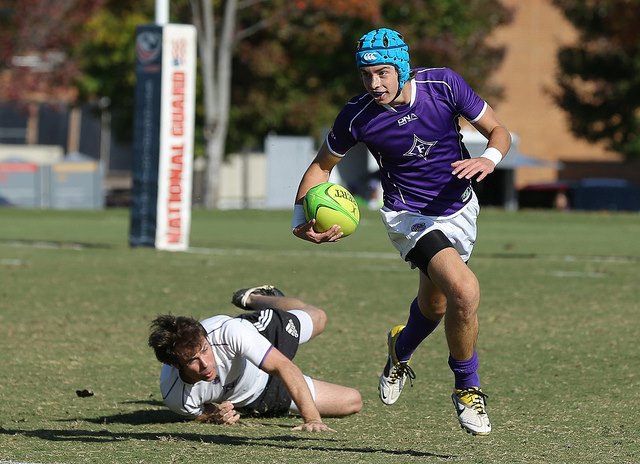 Over the past two years he has led a dynamic Spartan backline that has helped the club collect a 26-7 record.
Roberts, 6-3 and 180 pounds, is the son of John Roberts and the late Lisa Franchina Roberts. John Roberts founded and coaches the Furman team and also serves as head coach of the Spartans. Last fall, Zach Roberts played in a number of friendly matches for the Furman squad and led the team in scoring. He grew up around the game. As an elementary and middle school student, he attended many of Furman home and away matches.
Roberts (highlight video) will not receive a rugby scholarship but will take advantage of the tuition benefit program, which is available to children of Furman faculty and staff. Roberts turned down a significant rugby scholarship offer from Wheeling Jesuit College to attend Furman.
He is is part of Furman's first rugby recruiting class. Last spring, the university, partnering with rugby alumni, launched a scholarship program that will provide tuition assistance to five or more players each year.
"Zach will be among our most explosive players. He has size, speed, quickness, is extremely competitive and sees the game better than most his age," said John Roberts. "But he still has some maturing and is not close to realizing his potential. I feel blessed to able to coach my son four more years in a game we both love."
Roberts has spent most of his time playing fly-half but is playing inside center in 2013.
"I grew up around Furman and Furman rugby. And I am looking forward to being part of the Furman team and helping it improve," said Roberts. "With our scholarship program, I know that the program will become a top Division II team and I am looking forward to playing a role in that."
For more information about Furman Rugby and the Furman Rugby Scholarship program, see the team's webpage.
Contact Us
Clinton Colmenares
News & Media Relations Director