Schreiber has raised more than $2 million to support those with cystic fibrosis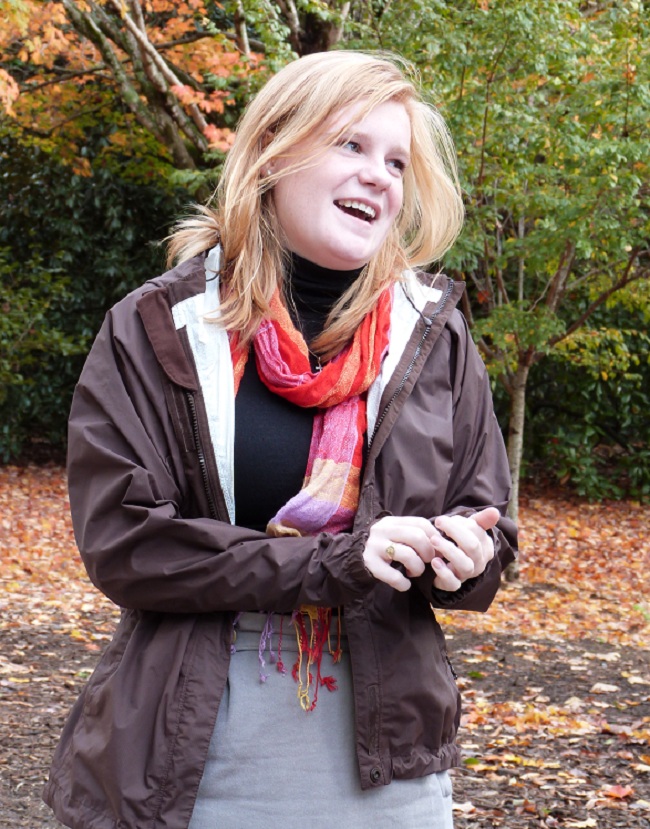 NOVEMBER 4, 2011
By Dan Smith '14, Contributing Writer
Three thousand dollars: the cost of a very used car. To a nine-year-old girl just diagnosed with cystic fibrosis: a hopeful goal. That girl, now a freshman at Furman, has  raised more than $2.3 million to date, far exceeding her original goal and enough to purchase a fleet of new cars.
Her name is Emily Schreiber, and in light of her work to spread awareness about a disease that afflicts about 30,000 people in the United States, Schreiber was recently named one of the five finalists for Glamour Magazine's Most Amazing Women of 2011. Although she didn't receive the award, Schreiber wasn't daunted by this small setback. Her life, after all, has been full of triumphs.
Cystic fibrosis causes a thick, sticky mucus to build up in the lungs, digestive tract, and other areas of the body. It is one of the most common chronic lung diseases in children. Schreiber was diagnosed with this illness in fourth grade.  Six weeks later she launched her first fundraiser as her family reached out to anyone they could contact—family, friends, the surrounding community—asking participants to pledge money for each of the 60 laps Emily was going to swim.
Soon, Schreiber formed her own non-profit organization, Laps for CF. The organization seeks to provide funding for various groups and clinics focused on cystic fibrosis throughout the United States. They include the C.F. Foundation, which focuses on researching the disease, as well as C.F. Hope, which provides for families who can't pay for medical treatment. The organization also provides funding for clinics that are often overlooked, including the cystic fibrosis clinic in her hometown of Birmingham.
Several events comprise her organization's yearly fundraising, including the "Splash for Cystic Fibrosis." From Memorial Day to Labor Day, roughly 1,500 dealers of pools and other swimming-related gear put on events to raise money for the cause. Yet her annual swim, an event she started nearly a decade ago, still garners the most national attention. After "stepping it up" to 100 laps, Emily's swim now raises more than $120,000 each year.
But these fundraising efforts do not just spread awareness or fund programs; they help Schreiber stay optimistic. As she says, "It's been such a blessing to have a positive way to deal with things, and be healthy enough to fund-raise and spread awareness."
A video of Schreiber's efforts has been posted on Youtube.
Contact Us
Clinton Colmenares
News & Media Relations Director