"Carolina and Constitution" series continues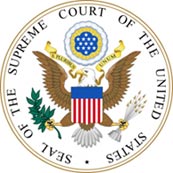 NOVEMBER 19, 2012
by Vince Moore, Director of News and Media Relations
GREENVILLE, S.C.—Furman University president Rod Smolla, one of the nation's top constitutional scholars, will present the second of his lectures about South Carolina cases that led to landmark decisions of the U.S. Supreme Court Wednesday, Nov. 28.
The lecture, "The Religion Clauses: Sherbert v. Verner and the Free Exercise of Religion in America," will begin at 7 p.m. in the Resource Room of the Upcountry History Museum/Furman.  It is free and open to the public.
The final lecture of Smolla's "Carolina and the Constitution" series will take place Tuesday, April 16, 2013.
Smolla's Nov. 28 lecture will examine a South Carolina case, Sherbert v. Verner (1963), that became one of the nation's most important cases involving religious liberty.
Adell Sherbert was a South Carolina textile mill worker and Seventh-day Adventist who was fired by her employer because she refused to work on Saturday, her faith's Sabbath.  She was also denied unemployment benefits.  Sherbert claimed she was denied her right to freely exercise her religion.
Both a state trial court and the South Carolina Supreme Court affirmed the decision by the Employment Security Commission. But in a 7-2 decision, the U.S. Supreme Court reversed the Commission and the lower courts, finding that denying Sherbert's claim was an unconstitutional burden on the free exercise of her religion. The majority opinion created the Sherbert Test, determining whether government action runs afoul of the Free Exercise Clause.
Smolla is nationally recognized as a scholar, teacher, advocate and writer, and is one of America's foremost experts on issues relating to freedom of speech, academic freedom and freedom of the press.  He holds degree from Yale University and Duke University Law School.
Prior to coming to Furman, Smolla served as dean of the law schools at Washington and Lee and the University of Richmond.  He has also been Director of the Institute of Bill of Rights Law at the College of William & Mary.
During his legal career, Smolla has presented arguments in state and federal courts, including the U.S. Supreme Court.  He is the author of several books, including Free Speech in an Open Society and Jerry Falwell v. Larry Flynt: The First Amendment on Trial.  His most recent book, The Constitution Goes to College, describes the constitutional principles and ideas that have shaped American higher education.
A complete description of the "Carolina and the Constitution" series is available online.  For more information, contact Furman's News and Media Relations office at 864-294-3107.
Contact Us
Clinton Colmenares
News & Media Relations Director