WSPA-TV program airs tonight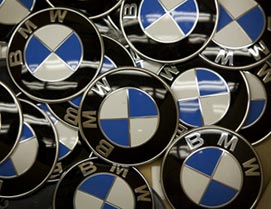 As part of a partnership with Furman University, WSPA-TV will air a special, half-hour program Monday, June 24 at 8:30 p.m. that will look at the workforce in Upstate South Carolina and how it has changed over the years.
With the help of several Furman professors, WSPA-TV produced the program that looks at how the Upstate moved from a textile-based economy to a successful manufacturing center with companies like Michelin, BMW and Milliken.
The program features interviews with Furman professors Courtney Tollison (history) and Ken Peterson (economics), and talks to one 2013 Furman graduate, Antonio Rivera, as he is about to enter the job market.
For more information, contact Furman's News and Media Relations office at 864-294-3107.
Contact Us
Clinton Colmenares
News & Media Relations Director