The high price of American healthcare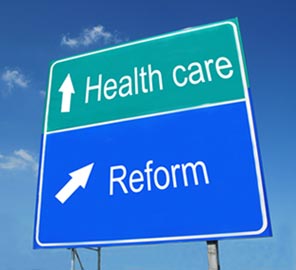 GREENVILLE, S.C.—American society spends much of its limited healthcare dollar on high-priced ER visits and expensive end-of-life care, and uses a fee-for-service system. Is it possible to provide better care at a lower cost?
Some of the state's top health experts will discuss that issue when the Furman University series, "Straight Talk: Healthcare Reform in SC," continues Wednesday, July 31, 6:30-8:30 p.m. in Shaw Hall of Younts Conference Center on the Furman campus. Cost for the session is $15.
"Rationing Healthcare Rationally" is the third presentation of a four-part series that examines the various facets of the Affordable Care Act, also known as Obamacare. The series is sponsored by Furman's Riley Institute and the Osher Lifelong Learning Institute.
The July 31 program will feature Jim Deyling, president, Private Business, Blue Cross Blue Shield of South Carolina (bio); Mark Nantz, CEO, Bon Secours St. Francis Health System (bio); Lee Pearson, DrPH, director of operations, SC Institute of Medicine and Public Health (bio); Carmela Epright, Ph.D., professor of philosophy, Furman University, and clinical ethics consultant (bio); Armin Meyer, M.D., Pulmonary Disease Associates and associate professor, Greenville University Medical Center (bio); and John Ropp, M.D., chair, SC Coalition for Care of the Seriously Ill (bio). The program will be hosted by Mark Quinn, former host of SCETV's "The Big Picture."
The final program in the series will take place Aug. 7 ("Obamacare in SC: Beyond Debate to Implementation").
For background about each of the programs, visit the Furman website here, or contact the Osher Lifelong Learning Institute at 864-294-2997 or lucy.woodhouse@furman.edu.
Contact Us
Clinton Colmenares
News & Media Relations Director