Obamacare: Debate to implementation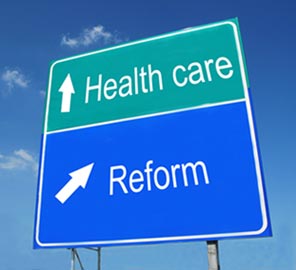 GREENVILLE, S.C.—Like it or not, the Affordable Care Act is coming to South Carolina.  So how does the state move beyond debate and prepare for implementation in 2014?
Three noted health experts will provide answers when the Furman University series, "Straight Talk: Healthcare Reform in S.C.," takes place Wednesday, Aug. 7, 6:30-8:30 p.m. in Shaw Hall of Younts Conference Center on the Furman campus.
Cost for the session is $15.
"Obamacare in S.C.: Beyond Debate to Implementation" is the fourth and final presentation of the series that examines the various facets of the Affordable Care Act, also known as Obamacare. The series is sponsored by Furman's Riley Institute and the Osher Lifelong Learning Institute.
The Aug. 7 program will feature Pamela Roshell, regional director of the U.S. Department of Health and Human Services (bio); Angelo Sinopoli, M.D., chief medical officer of Greenville Health System (bio); and Shelli Quenga, director of programs for the Palmetto Project (bio).
The program will be hosted by Mark Quinn, former host of SCETV's "The Big Picture."
For background about each of the programs, visit the Furman website here, or contact the Osher Lifelong Learning Institute at 864-294-2997 or lucy.woodhouse@furman.edu.
Contact Us
Clinton Colmenares
News & Media Relations Director