Learning for You offers new classes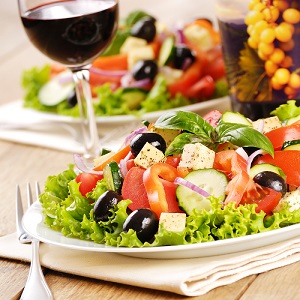 Furman University's Learning for You is forging new educational partnerships with community organizations and businesses to offer engaging non-credit classes for learners of all ages. Registration opens this week for classes.
Language and Culture
With Visions International, a leading coaching, consulting and training company in language and intercultural training, Furman will offer Japanese culture and beginning language classes for ages 14 through adult this fall. With more than twelve years' experience in foreign language and intercultural training, Visions International language coaches are certified speakers and experienced teachers who use exciting, relevant and efficient methods in language and culture teaching.
Pottery and Ceramics
Through the William Felton School of Crafts in the historic Taylors Mill, Learning for You will offer day, evening and weekend ceramics instruction for the community. Shane Bryant, former pottery studio manager and instructor for the Spartanburg Museum of Art School, founded the school in 2003, and is one of its 25 working artists. In addition to the existing 3200-square-foot studio equipped with two kilns and 10 wheels, the mill is being refurbished to include seven classrooms along with gallery and event space.
Food and Wine
Learning for You is also expanding into culinary instruction at its latest creative venue, the Lindemann Demonstration Kitchen at Furman's new Herring Center for Continuing Education. "World Flavors and Wine," from Argentina and Italy, will be co-taught by private chef and Johnson & Wales graduate Mary Katherine Wyeth and Total Wine's Stephen Hadden.  Breighannah Newnham, owner of Everyday Organic restaurant, will partner with Furman to present a series of classes on the vegan and organic diets.
Online registration is available at www.furman.edu/LearningforYou, or call 864-294-2153 for more information.
Contact Us
Clinton Colmenares
News & Media Relations Director