News from around the
lake and beyond
Furman News
Kabbalah scholar Daniel C. Matt to speak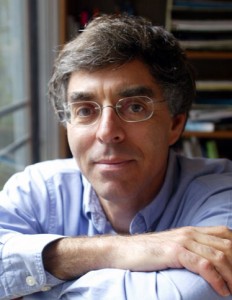 Daniel C. Matt, one of the world's leading authorities on Kabbalah, will deliver the Charles H. Townes Lecture on Faith and Reason Tuesday, Nov. 5 at 7 p.m. in Shaw Hall of the Younts Conference Center on the Furman University campus.
His lecture, "God and the Big Bang: Discovering Harmony Between Science and Spirituality," is also part of Furman's World Religions Symposium.
Matt will give another address, "Finding God in the Material World," on Monday, Nov. 4 at noon in the Upcountry History Museum-Furman.  Both lectures are free and open to the public.
Matt has published more than 10 books, including The Essential Kabbalah (translated into seven languages), Zohar: Annotated and Explained, and God & the Big Bang: Discovering Harmony Between Science and Spirituality.
Matt is nearing completion of an expansive project translating and annotating the Zohar, the masterpiece of the Kabbalah. To date, he has completed eight volumes of The Zohar: Pritzker Edition (Stanford University Press), covering most of the Zohar's commentary on the Torah. For this work, he has been honored with a national Jewish Book Award and a Koret Jewish Book Award. The Koret Award called his translation "a monumental contribution to the history of Jewish thought."
Matt has been featured in Time magazine and has appeared on National Public Radio and the History Channel. He received his Ph.D. from Brandeis University. For 20 years, he served as professor of Jewish Spirituality at the Graduate Theological Union in Berkeley, Calif., and he has also taught at Stanford University and the Hebrew University of Jerusalem.
The Charles H. Townes Lecture in Faith and Reason is named for the Greenville native and Furman graduate who was awarded the Nobel Prize in 1964 for his work on the maser and laser. It is funded through gifts from Townes and the John Templeton Foundation.
To make reservations for the history museum talk, call 864-294-3777 or email RSVP@furman.edu. For more information, contact the Furman University News and Information Office at 864-294-3107.
Contact Us
Clinton Colmenares
News & Media Relations Director