Former Congressman Tom Tancredo to discuss American immigration policy Oct. 17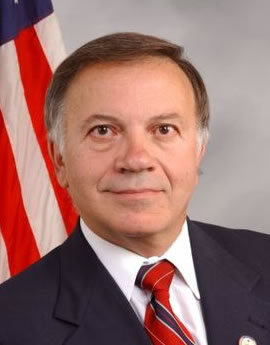 OCTOBER 12, 2011
by Vince Moore, Media Relations Director
Former Congressman and presidential candidate Tom Tancredo will discuss American immigration policy when he speaks on the Furman University campus Monday, Oct. 17 at 7 p.m. in the University Center's Burgiss Theater.
His talk, which is free and open to the public, will be followed by a question-and-answer session.  The CLP event is sponsored by Furman's Conservative Students for a Better Tomorrow.
Tancredo served in the Colorado House of Representatives for two terms, and represented Colorado in the U.S. House of Representatives for 10 years, where he served on the International Relations Committee and the Resources Committee. He also established the House Immigration Reform Caucus in 1999 and served as its chair until he left Congress in 2007 to run for Governor of Colorado and President of the United States
During his gubernatorial and presidential campaigns, Tancredo focused on the issue of immigration policy in America. He is the author of In Mortal Danger: The Battle for America's Border and Security, which proposes solutions to what he considers major flaws in the U.S. immigration system.
Tancredo is a favorite of talk radio, and has provided commentary for FOX News and CNN.
For more information, contact Furman's Conservative Students for a Better Tomorrow csbt@furmancsbt.org or visit its website at www.furmancsbt.org.
Contact Us
Clinton Colmenares
News & Media Relations Director