News from around the
lake and beyond
Furman News
Senior Art Show begins April 8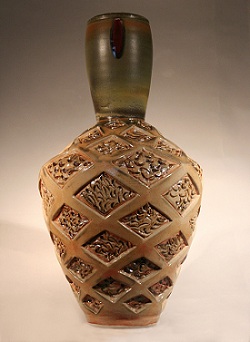 Art by 13 Furman seniors will be on display April 8 through May 4 in Thompson Gallery of the Roe Art Building on campus.  A reception honoring the senior artists with food and live music will be held Friday, April 12 from 7 p.m. – 9 p.m. in the Roe Art Building. Thompson Gallery hours are 9 a.m. – 5 p.m., Monday through Friday.
The senior art show is coordinated by Furman art professors Michael Brodeur and Robert E. Chance. Employing a variety of mediums, students will showcase 2-D and 3-D works, multimedia projects and studies in graphic arts. Some works will be available for sale.
Seniors displaying art are: Sophie Amberkar (St. Augustine, Fla.), Robert Bradford (Taylors), Arden Fuller (Matthews, N.C.), Haley Gray (East Burke, Vt.), Katie Guptill (Berlin, Conn.), True Harrigan (Richmond, Va.), Anna Hicken (Greenville), Sean McCain (Travelers Rest), Kendall Milano (Dallas, Texas), Hannah Robinson (Rock Hill), Erin Turner (Richmond, Ky.), Sidney Vlass (Roswell, Ga.), and Kate Worthen (Greenville).
For more information about the exhibition, contact Furman's Department of Art, 864-294-2074.
Contact Us
Clinton Colmenares
News & Media Relations Director