It's nearly time for another school year to begin; freshmen report to campus Aug. 16
AUGUST 10, 2012
by Vince Moore, Director of News and Media Relations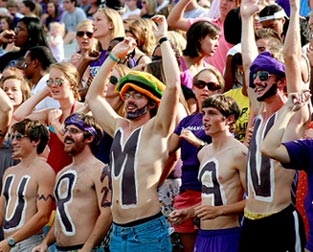 GREENVILLE, S.C.—Furman University's 2012-13 academic year will officially get underway Monday, Aug. 20 when students attend their first day of classes.
Approximately 740 freshmen will report to campus Thursday, Aug. 16 and take part in four days of orientation activities.  The rest of the university's 2,700 students will begin arriving on Saturday, Aug. 18.
Furman will hold its opening convocation Thursday, Aug. 30 at 10 a.m. in McAlister Auditorium.
The fall term ends Dec. 4, while spring term begins Jan. 7 and ends April 23.  Commencement will be held Saturday, May 4.  The May Experience term will run May 8-29.
For more information, contact Furman's Office of News and Media Relations at 864-294-3107.
Contact Us
Clinton Colmenares
News & Media Relations Director