History professor wins award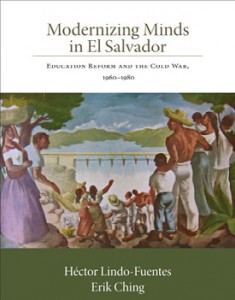 Erik Ching, professor of history at Furman University, has won the Alfred B. Thomas Book Award for his book, Modernizing Minds in El Salvador: Education Reform and the Cold War 1960-1980.
The book, published in 2012 by University of New Mexico Press, is co-written by Fordham University history professor Héctor Lindo-Fuentes.
The Thomas Book Award, presented by the Southeastern Council of Latin American Studies (SECOLAS), is given annually for the best book on a Latin American subject published in the previous year.
In Modernizing Minds in El Salvador, the authors examine the processes by which education reform in El Salvador in the 1960s and 1970s became entwined in debates over theories of modernization and the politics of anticommunism.
SECOLAS is a non-political and non-profit association of individuals interested in Latin America. Its objectives are the promotion of interest in Latin America, scholarly research pertaining to Latin America in all fields, and the increase of friendly contacts among the peoples of the Americas.
For more information about Modernizing Minds in El Salvador or the SECOLAS award, go to http://www.unmpress.com/, or contact Erik Ching in the Department of History, 864-294-2119, or erik.ching@furman.edu.
Contact Us
Clinton Colmenares
News & Media Relations Director