Furman "WaterWalk" aims to raise money, awareness for global water concerns
APRIL 4, 2012
by Tina Underwood, Media Relations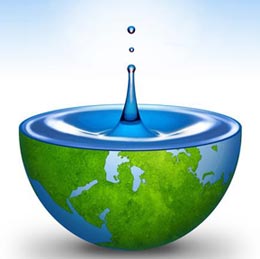 GREENVILLE, S.C.—Furman University's student-led Global Issues Forum (GIF) will sponsor "WaterWalk" on Friday, April 13 from 10 a.m. to 4 p.m. at the football practice field located behind the Lay Physical Activities Center.
The purpose of the walk is to build awareness of how water is connected to other sustainability themes, and to raise funds to complete a potable water system for the Guatemalan village of Esperanza San Antonio.
There is no cost for the walk.
For approximately one mile, participants will carry water in various-sized containers along a selected route on campus. The walk simulates what millions of people do in the developing world where there is no ready access to the resource. The event is held in conjunction with the Furman Soccer Extravaganza, an all-day soccer marathon in which faculty, staff and students compete in support of the WaterWalk project.
Through a separate direct mail campaign, GIF hopes to raise $12,500 to match a grant received earlier this year from The Duke Endowment of Charlotte, N.C. These funds will be used by students for data collection in Esperanza San Antonio, design and construction of the water system, and return visits to the village to assess the impact of the intervention.
"This effort is a quintessential example of engaged learning," said Furman business professor Bruce Clemens.  "It is student-led, inspired and managed. The project provides a unique learning opportunity for Furman students. More importantly, it will leave a lasting mark and help a very impoverished village in a tangible, life-changing way."
For more information, contact Bruce Clemens in the Department of Business and Accounting, 864-294-3649, or bruce.clemens@furman.edu, or visit www.furmanwaterwalk.com.
Contact Us
Clinton Colmenares
News & Media Relations Director