Furman math professors, students use numbers to rank Major League Baseball
APRIL 9, 2012
by Vince Moore, Media Relations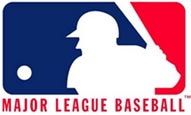 Is it possible to rank Major League Baseball teams and predict their day-to-day play by looking through the prism of a few mathematical concepts? Maybe so. At least that's what two Furman math professors and their students are attempting to do.
The work was done this past summer by Drs. John Harris and Kevin Hutson of Furman's math department and their undergraduate research assistants Will Decker, Jordan Lyerly, Aaron Markham, and Rob Picardi.  Using statistics and a computer, the group analyzed each at-bat of major league games and ranked the pitchers and hitters from the 2010 season.
The work of the Furman group was chronicled in a piece for the Huffington Post by Davidson College math professor Tim Chartier, who saw the students give a presentation at a recent conference.
Contact Us
Clinton Colmenares
News & Media Relations Director