Furman English professor publishes book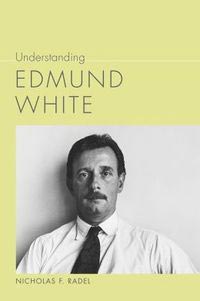 GREENVILLE, S.C.—Nicholas Radel, a professor of English at Furman University, has published a new book, Understanding Edmund White.
The book is published by the University of South Carolina Press and is part of the Understanding American Literature Series.
Understanding Edmund White is the first book-length critical study of the work of America's best-known gay novelist.  Radel examines White's writing within the changing social contexts of the past half-century, when gay and lesbian people moved from being seen as psychologically deviant to being increasingly accepted as productive members of society.
The book explores the ways White documents this cultural transition, in both his fiction and his nonfiction, and contributes to it by making gay writing a source for new knowledge of sexuality.
A prolific writer of plays, cultural criticism, short stories and novels, White is most famous for his trilogy of autobiographical fiction about growing up gay in America—A Boy's Own Story, The Beautiful Room is Empty, and The Farewell Symphony. He is also the author of a series of experimental and historical novels, and regularly writes reviews and cultural commentaries for The New York Times and the Times Literary Supplement in London.
White will spend three weeks on the Furman campus this spring when he teaches in the English Department's "Writing with Writers" course as part of the May Experience semester.
Radel joined the Furman faculty in 1986.  A graduate of the University of Cincinnati, he earned M.A. and Ph.D. degrees from Indiana University.  He has previously taught at St. Lawrence University, Hamilton College, Indiana University and Agnes Scott College.
Radel has also taught in Denmark as a Fulbright Scholar.  He is the co-author of a book, The Puritan Origins of American Sex: Religion, Sexuality, and National Identity in American Literature, and editor of a recently published edition of Shakespeare's The Taming of the Shrew, part of the Barnes & Noble Shakespeare series.
For more information, contact Furman's News and Media Relations office at 864-294-3107.
Contact Us
Clinton Colmenares
News & Media Relations Director