Furman application deadlines extended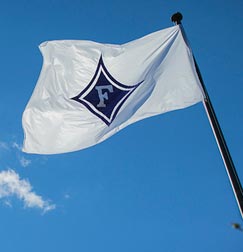 Because of continuing problems with the newly designed online Common Application, Furman University has extended its admission deadlines for Early Decision and Early Action by two weeks.
The new deadline for Early Decision is Nov. 15, and the deadline for Early Action has been moved to Nov. 29.
"Furman strives to have an effective and efficient application process for all interested prospective students," said Brad Pochard, associate vice president for admission. "Students who are applying to colleges and universities who partner with the Common Application have experienced challenges and obstacles throughout this application season that are related to the new software platform the Common Application rolled out this fall.  We have extended our deadlines to accommodate prospective students who wish to apply but are experiencing challenges doing so."
According to news reports, the Common Application has faced a number of technical glitches this year, including problems with logging onto the site, submitting applications and uploading teacher recommendations. As a result, a number of colleges and universities nationwide have extended their early decision application deadlines.
The Common Application, a not-for-profit organization, was developed in 1975 to make it easier to apply to college by reducing the number of separate applications and essays a student would have to complete for different schools.
For more information, contact Furman's Admission Office at 864-294-2034 or visit the Admission website.
Contact Us
Clinton Colmenares
News & Media Relations Director