Earth Day festival April 20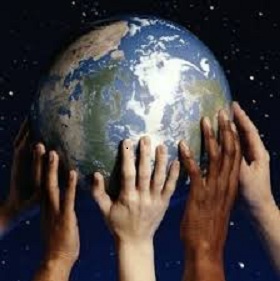 Furman will host an Earth Day Festival Saturday, April 20, 1-6 p.m. at the amphitheater and other areas of campus.
The event, hosted by Furman's David E. Shi Center for Sustainability and the Greenbelt Community, is free and open to the public. The amphitheater is located next to the Shi Center and near the Furman Lake.
The festivities will include live music, earth-friendly foods, children's activities, tours of Furman landmark buildings, a "Water Walk," and opportunities to chat with experts about sustainable living among other activities.
Leading up to Earth Day, Furman Soccer will host a "Soccer Extravaganza" Friday April 19, noon-4 p.m. in the Stone Soccer Stadium to help promote the festival and to build community around the event. The soccer event also includes live music and local vendors.
Highlighting the event on April 20 are six Indie music groups from across the state; tours of signature Furman buildings like Place of Peace and the Shi Center; the Furman Farm, including a "Kids Zone" with petting zoo and child-friendly activities; and a "Water Walk" where Furman staff and students raise money for a potable water system in Guatemala.
A complete schedule and map may be found here. Or contact Cassie Klatka in the Shi Center for Sustainability, cassie.klatka@furman.edu, or 864-294-3655.
Contact Us
Clinton Colmenares
News & Media Relations Director