News from around the
lake and beyond
Furman News
Creative writing professor, author speaks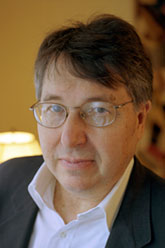 Lewis Hyde, the Richard L. Thomas Professor of Creative Writing at Kenyon College in Ohio, will speak on the Furman University campus Monday, March 18 at 7 p.m. in Daniel Chapel.
His talk, "Gift Exchange and the Creative Spirit," is free and open to the public. Hyde is the Phi Beta Kappa Visiting Scholar and his visit is sponsored by Furman's English department.
Hyde is a poet, essayist, translator and cultural critic with a particular interest in the public life of the imagination.  He teaches during the fall semesters at Kenyon College. He is a former director of undergraduate creative writing at Harvard and currently a faculty associate at Harvard's Berkman Center for Internet and Society.
Named MacArthur fellow in 1991, Hyde is the recipient of grants from the NEH, the NEA, the Lannan Foundation, and the Guggenheim Foundation. He is the author of The Gift, an inquiry into the situation of creative artists in a commercial society; Trickster Makes This World, a book about the value of disruptive imagination; and Common as Air, a defense of our "cultural commons."  His poetry and essays have appeared in numerous journals, including the Kenyon Review, the American Poetry Review, the Paris Review, and the Nation.
For more information about the event, contact Gil Allen in the Department of English at 864-294-3152 or gil.allen@furman.edu.
Contact Us
Clinton Colmenares
News & Media Relations Director