Christmas Lovefeast service Dec. 2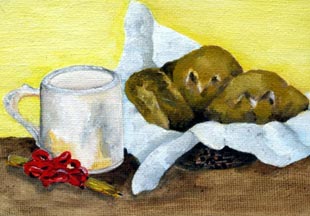 GREENVILLE, S.C.—Furman University will host its annual Moravian Christmas Lovefeast service Sunday, Dec. 2 at 5 p.m. in Daniel Memorial Chapel.
The event is free and open to the public.
Based on traditions originating in the early Apostolic church, then later in the Moravian church, the Christmas Lovefeast includes the serving of Moravian buns and coffee and the lighting of beeswax candles crafted in Old Salem, N.C. The sanctuary will be lit by pew candle staffs and decorated with red poinsettias.
Special music will be provided by a harp quartet featuring Furman music students Anna Garrett, Brittany Bauer, Rachel Moore, and Rahab Hackett.  Music professor Gail Schoonmaker will direct the musical program.
For more information, contact the Furman Chaplains office at 864-294-2133.
Contact Us
Clinton Colmenares
News & Media Relations Director