News from around the
lake and beyond
Furman News
Chris White '92 to screen new film
1992 Furman theater graduate and filmmaker Chris White will present his film, Get Better, on Wednesday, Feb. 13 at 7 p.m. in Furman Hall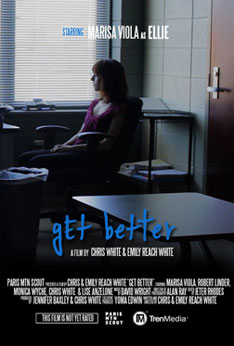 214 on campus.
The showing is free and open to the public and is part of Furman's Cultural Life Program events. It is sponsored by Furman's Film Studies Minor, and the English and Theater departments, with funding by a grant from the Furman Humanities Development Fund.
White's most recent feature, Get Better is a film that tells the story of a week in the life of a daughter and chronically ill father. Part of the film was shot on Furman's campus.
In addition to exploring the director's new work, students will be able to discuss screenwriting with the filmmaker and his co-writer, Emily Reach White, who will also be present at the event. The director and co-writer will share their experience with alternative methods of fundraising and film distribution. Nicholas Radel, who teaches drama and Shakespeare at Furman and in the England study-away program, will be on hand to discuss the relationship between drama and film.
Chris White is a screenwriter, director and independent producer based in the Upstate. He brings years of experience as a theater maker, public school teacher and marketing executive to each of his film projects. Chris White and Emily Reach White are co-founders of PARIS MTN SCOUT, a production company based in Greenville.
For more information about the event, contact Vince Hausmann in the English department, 864-294-3158, or vincent.hausmann@furman.edu. For information about the film, go to http://getbetterthemovie.com/. More information about Emily Reach White may be found here.
Contact Us
Clinton Colmenares
News & Media Relations Director