News from around the
lake and beyond
Furman News
Furman series on "Obamacare" continues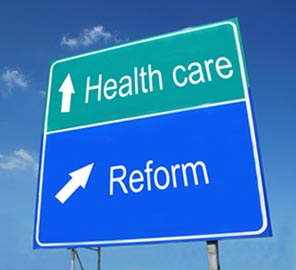 GREENVILLE, S.C.—South Carolina is among the states whose legislatures have voted down Medicaid expansion as part of the Affordable Care Act.  Is that a good decision or a bad one, and what will it mean for the state's residents?
Some of South Carolina's top health experts will discuss that issue when the Furman University series, "Straight Talk: Healthcare Reform in SC," continues Wednesday, July 24, 6:30-8:30 p.m. in Shaw Hall of Younts Conference Center on the Furman campus.  Cost for the session is $15.
"Is Medicaid Expansion Right or Wrong for South Carolina?" is the second presentation of a four-part series that examines the various facets of the Affordable Care Act, also known as Obamacare.  The series is sponsored by Furman's Riley Institute and the Osher Lifelong Learning Institute.
The July 24 program will feature Anthony Keck, director of the South Carolina Department of Health and Human Services (bio); Thornton Kirby, CEO of the South Carolina Hospital Association (bio); and Stuart Hamilton, M.D., president and founder of Eau Claire Cooperative Health Centers and associate medical director of Select Health (bio).  The program will be hosted by Mark Quinn, former host of SCETV's "The Big Picture."
The two remaining programs in the series will take place July 31 ("Rationing Healthcare Rationally") and Aug. 7 ("Obamacare in SC: Beyond Debate to Implementation").
For more information about each of the programs, visit the Furman website here, or contact the Osher Lifelong Learning Institute at 864-294-2997 or lucy.woodhouse@furman.edu.
Contact Us
Clinton Colmenares
News & Media Relations Director