Furman CCC Partners with Habitat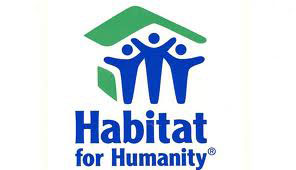 The David E. Shi Center for Sustainability at Furman University has partnered with Habitat for Humanity of Greenville County to advance the work of Furman's Community Conservation Corps (CCC), a grant-funded program through the United Way of Greenville County's Corps United Program.
The mission of the Community Conservation Corps is to reduce energy consumption and promote the financial stability of homeowners through weatherization, energy conservation, and education. The new partnership will enable the program to reach more homes, engage additional volunteers, and educate students about energy efficiency. To date, the CCC has weatherized 45 area homes.
According to program coordinator Andy Wallin, "The CCC is a great example of Furman and Habitat's commitment to the social, economic and environmental dimensions of sustainability. We are enhancing the quality of life in underserved communities, decreasing homeowners' energy bills, and reducing coal and gas emissions from power plants by limiting wasted energy use."
CCC home weatherizations are completed at no cost to eligible homeowners. The average utility bill can be reduced 20 to 35 percent, and current funding supports approximately 15 to 20 weatherizations a year. The process includes a pre- and post-weatherization audit, and application of such techniques as insulation, duct sealing, pipe insulation, and servicing of HVAC units.
To qualify for weatherization assistance through the CCC, an individual must reside in his or her home, fall at or below income requirements of 60 percent Average Median Income (AMI), and share utility bills for analysis of program energy savings, among other requirements.
Furman students volunteer to help with home weatherizations, attend workshops to learn about the work of the CCC, and review data to determine program impact.
The CCC is made possible through generous support by Piedmont Natural Gas and the Arthur Vining Davis Foundation.
More information about the CCC can be found online at this link and on Facebook here. Or contact Andy Wallin at the David E. Shi Center for Sustainability at 864-294-3680.
Contact Us
Clinton Colmenares
News & Media Relations Director