Famed organist Chen performs Sept. 10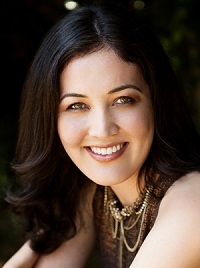 Chelsea Chen, an internationally renowned young American organist and composer, will perform Tuesday, Sept. 10 at 8 p.m. in Daniel Memorial Chapel on the Furman University campus.
Chen's concert is this year's Belcher Organ Recital and is part of the 2013-14 Sound Quality Hartness Organ Series. Tickets are $12 for adults, $10 for seniors and $5 for students.
One of the most acclaimed organists of her generation, Chen has entertained audiences throughout the United States, Europe, Australia, and Asia in venues such as Singapore's Esplanade, Hong Kong's Cultural Centre, Kishinev's National Organ Hall, and Philadelphia's Kimmel Center.
She has written several original compositions, and has adapted music ranging from major classical repertoire to video game soundtracks to Taiwanese folk songs for the organ and other instruments.
Chen has soloed with orchestras throughout the world including the Wuhan Philharmonic in China, the Jakarta Simfonia in Indonesia, and the Juilliard Percussion Orchestra in Lincoln Center's Alice Tully Hall.
The recipient of the 2009 Lili Boulanger Memorial Award and winner of the 2005 Augustana/Reuter National Organ Competition, Chen is a graduate of Juilliard, where she received both her bachelor's and master's degrees. She was also a full scholarship recipient at Yale University, where she earned an Artist Diploma.
Chen has recorded multiple CDs: "Reveries" (2011) at Bethel University, "Live at Heinz Chapel" at the 2005 Convention of the American Institute of Organbuilders, and "Treasures from the East" with violinist Lewis Wong in 2010. Her playing has been aired on CNN.com, "Pipedreams" from American Public Media, Hawaii Public Radio, and Taiwan's Good News Radio. Her compositions are exclusively available from Wayne Leupold Editions, Inc.
Chen is Artist-in-Residence at the Emmanuel Presbyterian Church in Manhattan. She performs regularly with American violinist Lewis Wong (Duo Wong-Chen) and German violinist Viviane Waschbüsch (VivaChe Duo).
For more information or tickets, contact the Furman Music Office at 864-294-2086.
Background for the Hartness Organ and Belcher Organ Recital
The Hartness Organ was built in 2003 by pre-eminent organ builder C.B. Fisk of Gloucester, Mass. Since its inauguration in April 2004, the organ has been heard in recitals by leading organists from across America and Europe. It is also heard each year in numerous choral and instrumental concerts, including Furman's annual Service of Lessons and Carols.
The Belcher Organ Recital is named in honor of Posey and Jean Orr Belcher, and is made possible by an endowment created by the Belcher children. For more information about Furman's Fisk organ or the Hartness Organ Recital Series, contact Furman University Organist Charles Tompkins at charles.tompkins@furman.edu, or call 864-294-2969.
Contact Us
Clinton Colmenares
News & Media Relations Director