National Panhellenic Conference honors Furman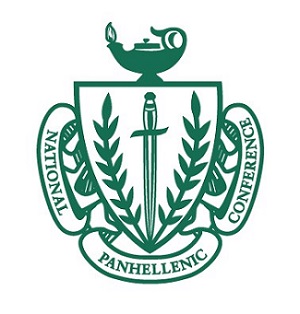 Furman University has received a College Panhellenic Achievement Award from the National Panhellenic Conference (Indianapolis), one of the nation's largest advocacy organizations for women.
The NPC has recognized student-managed College Panhellenics with awards of excellence and achievement for more than 50 years. College Panhellenics, cooperatives comprised of all sororities on a campus, are scored on seven criteria including academics, programming and community relations.
This year, the NPC has recognized sorority leadership groups at 33 colleges and universities across the country. With organizations located at more than 600 U.S. and Canadian colleges and universities, only the top scoring groups are recognized with this honor.
"NPC received scores of nominations to recognize the outstanding work and achievements of undergraduate sorority women who are working together," said Nicki Meneley, executive director of the conference. "These awards are given to those who are following the exemplary standards set for Panhellenic women."
This year's award winners are:
College Panhellenic Excellence Awards (14):
George Washington University in Washington, D.C.
Georgia Institute of Technology in Atlanta, Ga.
Indiana State University in Terre Haute, Ind.
Quinnipiac University in Hamden, Conn.
University of Akron in Akron, Ohio
University of Alabama in Tuscaloosa, Ala.
University of Connecticut in Storrs, Conn.
University of Illinois at Urbana-Champaign in Champaign, Ill.
University of Kentucky in Lexington, Ky.
University of South Carolina in Columbia, S.C.
University of South Florida in Tampa, Fla.
University of Southern Mississippi in Hattiesburg, Miss.
Valparaiso University in Valparaiso, Ind.
Worcester Polytechnic Institute in Worcester, Mass.
College Panhellenic Achievement Awards (19):
Baldwin Wallace University in Berea, Ohio
Ball State University in Muncie, Ind.
Butler University in Indianapolis, Ind.
The College of William and Mary in Williamsburg, Va.
DePauw University in Greencastle, Ind.
Furman University in Greenville, S.C.
George Mason University in Fairfax, Va.
Missouri University of Science & Technology in Rolla, Mo.
Missouri State University in Springfield, Mo.
Ohio Wesleyan University in Delaware, Ohio
Oklahoma State University in Stillwater, Okla.
University of Arizona in Tucson, Ariz.
University of Georgia in Athens, Ga.
University of Idaho in Moscow, Idaho
University of California in Los Angeles, Calif.
University of Maryland in College Park, Md.
University of Oklahoma in Norman, Okla.
University of Vermont in Burlington, Vt.
University of Virginia in Charlottesville, Va.
For more information about the award, contact Cameron Smith, Furman University Assistant Director for Student Organizations & Greek Life, 864-294-2036, or cameron.smith2@furman.edu.
About the National Panhellenic Conference (NPC)
NPC, one of the nation's largest organizations advocating for women, is the umbrella group for 26 national and international sororities present on more than 600 college campuses. For more information, including a complete list of NPC sororities, visit www.npcwomen.org or find NPC on Twitter and Facebook.
Contact Us
Clinton Colmenares
News & Media Relations Director