Kierkegaard, collaboration and online philosphical musings
While most students this summer likely aren't planning on discussing Nietzsche, Kierkegaard in their spare time to solve societal issues, it's all a part of the day for philosophy major Maggie Bedrosian. Bedrosian has been accepted to the 2013 Summer Program of the Institute for Philosophical Research, one that virtually brings undergraduate students together to read and discuss philosophy.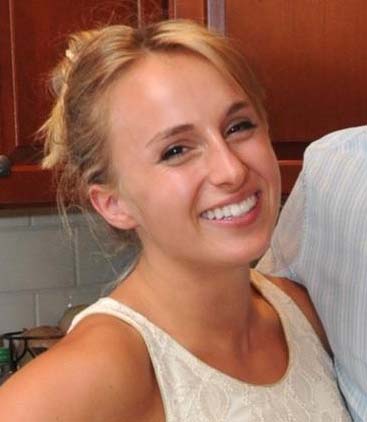 Bedrosian checks in daily to complete assignments and to share her ideas on philosophy using an online forum. This allows her to discuss traditional philosophical theories with students from across the states, Canada and Europe.
While Furman provides ample opportunity for discussing challenging works, Bedrosian was excited about the fact that she is able to share her thoughts with others whose cultural background may allow them to draw different conclusions.
"[Although] Furman is great in that there are a decent amount of people who have a different opinion than my own, this program lets me speak to people from all around the world.", says Bedrosian, "In this way, I can get differing views and opinions that come from an entirely different background than mine. And that is so cool because who wants to always be told that she is right, and never wrong?"
Philosophy professor Aaron Simmons says "the program is meant to encourage undergrads to have opportunities to think with each other about philosophy in a virtual format. But this is not just with the idea of treading old philosophical ground, but the goal [is] to encourage [students] to come up with original philosophical theses, and to really tackle what's a better way forward for traditional problems."
The Institute for Philosophical Research was founded in 2008 with major goals. These are to promote excellence in philosophy, and give students a network for discussion and research opportunities. The program also encourages participants to approach philosophy in non-traditional ways and to develop their own theories.
Bedrosian stated she was hesitant at first, due to her original reservations to the program's approach.
"In fact, in my interview for the program, I told my interviewer that I thought it was a little bit pretentious to assume that at 19, I could disregard philosophers such as Kant, Nietzsche, Aristotle, and instead just start spouting my own nonsense opinions on life. That being said, I like to think that I am open to new concepts and methods of inquiry, so I am open to the way that IPR encourages us to learn, and I am eager to see how it goes!"
For more information on the Institute for Philosophical Research and its summer program opportunities, view their website.
Contact Us
Clinton Colmenares
News & Media Relations Director