Who regulates online education?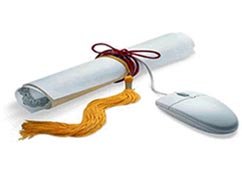 An organization led by Furman graduate and former U.S. Education Secretary Richard Riley released a report Thursday which said institutions that offer online education programs should not be forced to answer to regulators in each and every state where they enroll students. Instead, according to the Commission on the Regulation of Postsecondary Distance Education, institutions could be regulated by a single state where they are based. Inside Higher Ed reported on the story.
Riley served as U. S. Secretary of Education under President Clinton (1993-2001) and was a two-term Governor of South Carolina (1979-1987).  A 1954 Furman graduate, the Riley Institute at Furman is named in his honor.
Contact Us
Clinton Colmenares
News & Media Relations Director