From South Africa to Chicago's South Side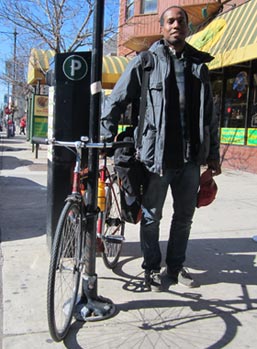 Since 2009, Furman graduate Dustin Gourdin, a Ph.D. student in the University of Chicago's sociology department, has made three research trips to the African nation of Namibia. He's been studying the Bicycling Empowerment Network Namibia, a nonprofit that provides disadvantaged local people with efficient transportation and job opportunities. He's wondering if a similar biking program might also work on the South Side of Chicago.
Gourdin, a native of Greenville, graduated from Furman in 2010 with a degree in sociology.
Contact Us
Clinton Colmenares
News & Media Relations Director