Furman lands Red Raider standout
Adam Miller, a senior who led the Greenville High Red Raiders in scoring last year, has accepted a Furman Rugby Scholarship and will enroll at the university this fall.
Miller has started every match for the Red Raiders since his freshman year. He was selected freshman of the year in 2010, the same year he attended the Furman Rugby Camp.  He was voted most valuable player last season and was a member of the South Carolina All-Star team.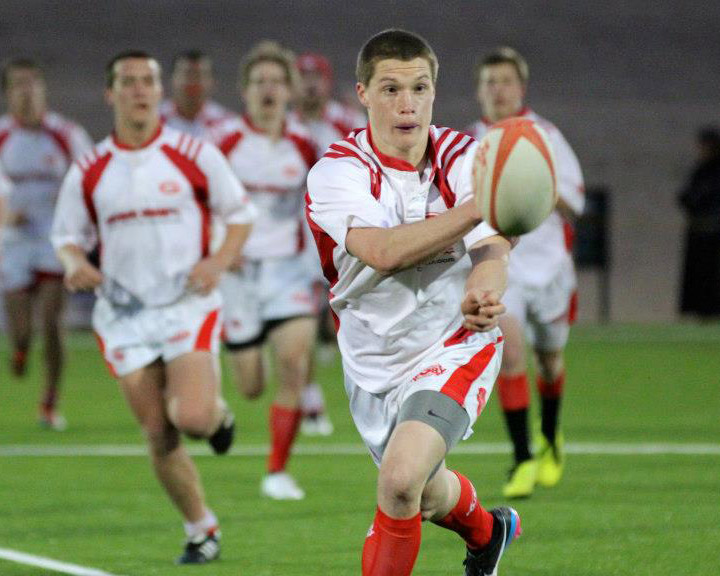 A durable, multi-purpose player, Miller has played prop, flanker, eight-man and in the centers. At Furman, he will find a home in the Paladin backline.
The Red Raiders have consistently been ranked among the top single high school programs in the nation. Miller is the first member of the program to receive a rugby scholarship.
"Adam receiving a rugby scholarship to Furman University is a turning point in the development of rugby in South Carolina and Greenville High School Rugby," said Greenville Coach Pat Reid. "Now players will know that rugby is not just a social game but a serious competitive sport with higher levels of achievements.  I am very proud of Adam's achievements on and off the pitch.  He will look sharp in purple and white!"
Miller is part of Furman's first rugby recruiting class.  Last spring, the university, partnering with rugby alumni, launched a scholarship program that will provide tuition assistance to five or more players each year.
"I have watched Adam develop over the past four years since he was a camper here and am pleased that he will be part of our inaugural class," said Roberts. "Our backline play has been inconsistent in recent years, and Adam will play a significant role in helping us shore up that area."
Adam is the son Dr. and Mrs. Matt and Deborah Miller.
"I have loved playing rugby all four years," said Adam Miller. "To receive a rugby scholarship at a successful University with a successful rugby program makes me extremely happy.  I am excited that I get to play rugby for another four years."
For more information about Furman Rugby and the Furman Rugby Scholarship program, see the team's webpage.
Contact Us
Clinton Colmenares
News & Media Relations Director