News from around the
lake and beyond
Furman News
Sherman defeats Furman 36-19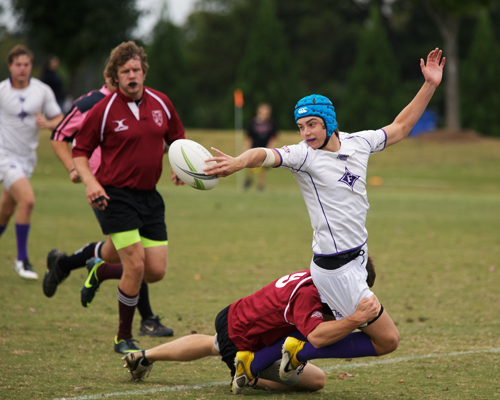 The Sherman men's team broke open a close game in the final 10 minutes to take a 36-19 win over Furman Saturday at Roberts Field.
Sherman, a graduate school chiropractic college that launched a scholarship rugby program last spring and is competing as a men's team, took advantage of a missed tackle and a Furman knock on that was swooped up and returned 90 meters for a score to go up 14-0 at the 15-minute mark.
For the remainder of the first half, the Paladins seemed have a slight advantage over the Sherman side. The Paladins punched in two trys to shrink the Pride lead to 26-14. With momentum building for Paladins, Furman was the victim of questionable red card when prop Lucas Ward was charged with punching a Sherman player.
Ward and Paladin Captain Turner Morsches argued that Ward was striking at the ball. But the official saw it otherwise and the Paladins were forced to play a man down for the final 50 minutes.
Furman managed to pull within 26-19 early in the second half on a try by Derrick Jones.   The contest was fought to a draw for much of the second half until the Pride broke the game open by scoring two trys in the final 10 minutes to take the win.
The Paladins were playing without strong side flanker Nick Rossano (fractured shin) and outside center Connor Wilson, a walk on for the football team who was included on the Paladins dress roster for Saturday's Chattanooga game.
After dropping losses to St. Andrews and Greenville men's team, Sherman's victory over Furman was the Pride's first win.
"We congratulate Coach Adam Ashcraft and the Pride," said Furman Coach John Roberts. "They have an athletic side and are building their squad the right way. Their players were well drilled on the basics and recycled the ball well."
Roberts said poor tackling and miscommunication led to several Pride trys and turned the game.
"We were caught unaware a few times on few quick taps," said Roberts. "That happens when you have a lot of first-year players on the field. But we will learn from it.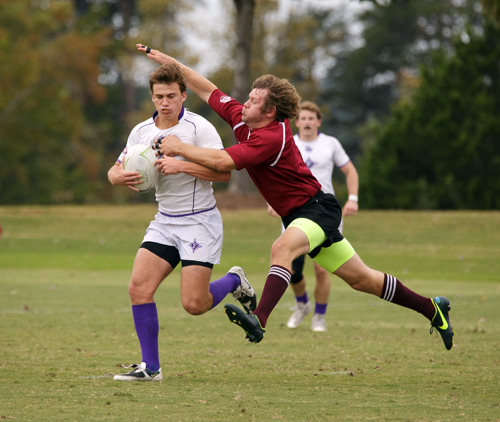 Overall, our offensive and defensive rucks improved, our lineouts were good and our scrums improved. They were a bigger, older and more athletic side from what we are used to seeing, so it was a great test for our team."
With the loss, the Paladins are 2-2 in 15's play in the fall. The team has compiled a 10-3 record in 7s.
Contact Us
Clinton Colmenares
News & Media Relations Director