Furman listed in Forbes' annual rankings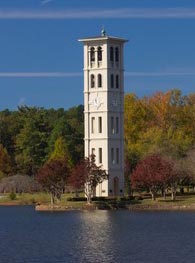 Furman is included in Forbes magazine's annual ranking of "America's Top Colleges."  The university is listed at No. 20 in the category of top Southern colleges, and is ranked No. 96 among the top 200 colleges and universities in America.
According to the magazine, its "annual list of America's best undergraduate institutions focuses on educational outcomes, not reputations."
The rankings are based on five general categories: post graduate success (32.5%), which evaluates alumni pay and prominence; student satisfaction (27.5%), which includes professor evaluations and freshman to sophomore year retention rates; debt (17.5%), which penalizes schools for high student debt loads and default rates.; four-year graduation rate (11.25%); and competitive awards (11.25%), which rewards schools whose students win prestigious scholarships and fellowships like the Rhodes, the Marshall and the Fulbright or go on to earn a Ph.D.
Contact Us
Clinton Colmenares
News & Media Relations Director