Furman puts a wrap on 2012 rugby camp
Furman University put a wrap on its fourth annual rugby camp Sunday with a record number of campers and a few different twists.
For the first time, the camp devoted more than a day to the instruction of sevens play.  The camp's record 34 participants also took part in a 7s tournament that was held Saturday night.
"With rugby sevens being embraced by the Olympics and more sevens being played on television, we felt demand warranted some sessions on sevens," said Furman rugby coach and camp director John Roberts.
Nine states and China were represented at the camp.  Teams from Maryville (Tenn.), Culver Military Academy (Ind.) and Greer Spartans (S.C.) were heavily represented.  University of Tennessee coach Marty Bradley and UNC-Greensboro coach Jeremy Linne rounded out the staff.
Roberts said this year's group was the largest, most athletic and experienced camp roster he's hosted.
"There were just a couple of new guys," he said. "For the most part, the players had two or three years' experience."
Craig Ryan (Beaufort, S.C.) was named camper of the week while Manuel Menocal (Greer, S.C.), Mac Ellington (Concord, N.C.) and Henry Meserow (Culver) received camper of the day awards.
Throughout the camp coaches touched on offensive and defensive strategies and pattern play with special attention given to setting the ball. The group also focused on line outs, scrums and how to effectively move the ball forward.
Campers also enjoyed a helpful lecture by Dr. Stephen Fisher from St. Francis Hospital. Fisher, a native of Missouri, discussed head injuries in rugby. Other lectures included film study of 15s and 7s play.
In keeping with camp tradition, campers were divided into three teams on the opening day of camp.  The teams – Spartans, Volunteers and Paladins – competed in a series of rugby drills, games and activities unrelated to rugby including swim relays in the Furman pool, corn hole and volleyball.
This year the Paladins took the crown from the Spartans and were rewarded with a set of Tennessee jerseys.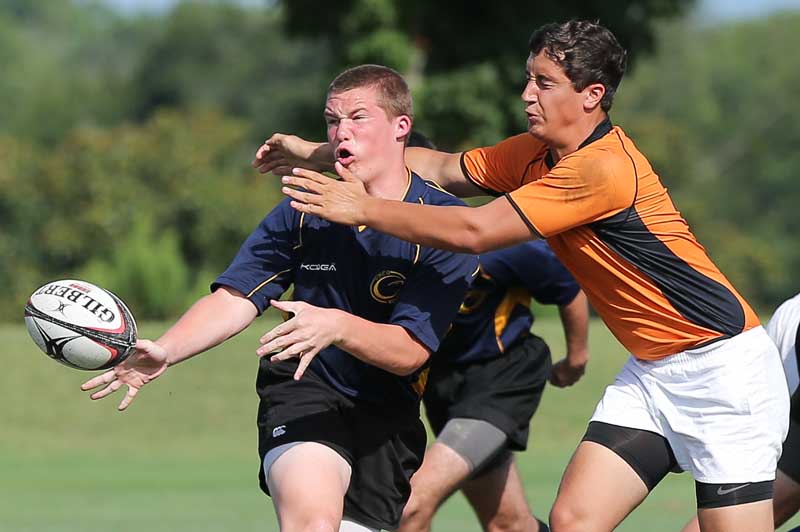 Contact Us
Clinton Colmenares
News & Media Relations Director