AP features new Riley Institute award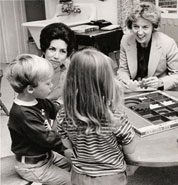 The Associated Press wrote a story about the Riley Institute at Furman's new award to honor innovation in South Carolina's public schools.
The Dick and Tunky Riley WhatWorksSC Award for Excellence is meant to recognize effective education programs in hopes they'll be copied or expanded statewide.  The first winner will be announced this coming Wednesday.
Contact Us
Clinton Colmenares
News & Media Relations Director